Travel information about Patagonia Argentina

Patagonia is the southernmost region of Argentina. It includes the provinces of Neuquén, Rio Negro, Chubut, Santa Cruz and Tierra del Fuego. It has an area of 770,000 km2 and a density of 12.8 inhabitants per km2!
We distinguish three tourist areas:
Patagonia lakes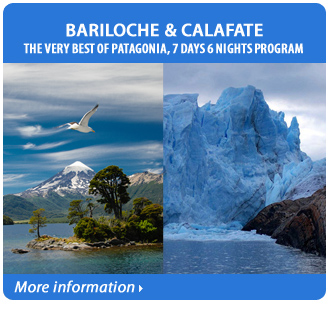 This is the area that is attached to the Andes in the provinces of Neuquen, Rio Negro and Chubut. It is characterized by exceptionally beautiful landscapes, national parks, mountains, forests and clear lakes. They are the ideal setting for quiet and romantic walks, sailing excursions, horseback riding and fishing for trout or salmon.
The main tourist attractions are: Bariloche, Villa la Angostura, San Martin de los Andes and Esquel
Atlantic Patagonia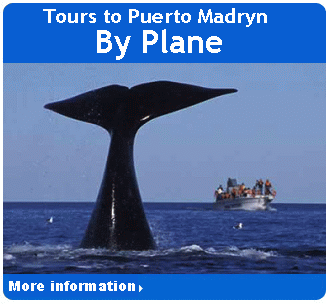 The coastal Patagonia is one of the most rich in diversity of species, and it is possible to practice bird watching especially penguins – usually it is the favorite activity for many visitors. Sea lions, seals, orcas and whales are the other tourist attractions in this natural setting.
The main tourist cities are: Peninsula Valdes, Punta Tombo, Puerto Madryn and Bahia Bustamante
Southern Patagonia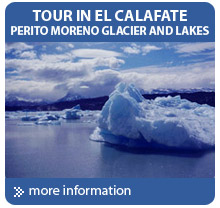 It is the southern Patagonia. Lakes, glaciers, forests, mountains and steppe make up this beautiful bleak and captivating landscape. The jewel of the area is the imposing and legendary Perito Moreno glacier, which is, barely separated of the coast by a narrow strip of Lake Argentino.
The main tourist attractions are: Calafate Perito Moreno Glacier, El Chalten and Ushuaia, the southernmost city in the world. From Calafate you can visit the Torres del Paine National Park in Chile. And from Ushuaia, the Chilean city of Punta Arenas, embarked on a luxury cruise across the Strait of Magellan and passes through the mythical Cape Horn.