Ecotourism in Argentina, Puerto Madryn Patagonia Tour with Penguins

If you are interested in observing and learning penguins in touch with nature, well worth visiting one of the penguin colonies in Patagonia Atlantic. The two main tourist places are Punta Tombo and Peninsula Valdes. The best time to go is between September and April, because once the fall started penguins migrate to warmer shores.
The tour can be done individually or in groups with a guide. Each nature reserve has walkways that avoid any disturbance to the environment and allow tourist to watch penguins closely for the development of their nests, courtship, incubation of eggs or foraging at sea. The chicks are born in November, with a thin layer of gray feathers. The chicks quickly develop swimming skills and weigh up to 5 kilos. Petrels and orcas are their main enemies. However, fishing nets and oil spills are, for years, the greatest dangers.
Puerto Madryn Tourist Information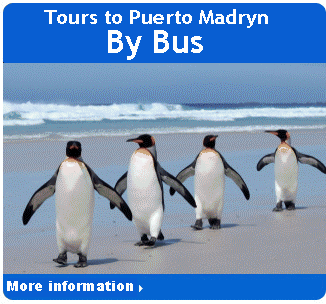 The Punta Tombo colony, a few kilometers from Puerto Madryn, is the main tourist destination for observing penguins. It is the largest mainland colony of the country (more than a million penguins). The tour of the rookery and its vicinity is full day. Departs from Puerto Madryn and the access to the reserve is by gravel road. The first place that comes to a beach is three miles wide full of Magellanic penguins. In the same reserve there are gulls, gray or southern, skuas, cormorants and black-necked real, terns, ducks and oystercatchers.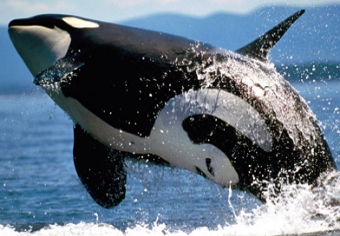 Another very visited place is Peninsula Valdes where you can watch Magellanic penguins and giant whales. The peninsula has several protected areas: the Provincial Gulf, the Marine Park San Jose, excellent for diving among reefs, the Punta Norte Wildlife Reserve, with lions and elephant seals, skuas and penguins; Wildlife Reserve Punta Delgada, with penguins and elephant seals , the Lobería Puerto Pyramids, the Provincial Wildlife Reserve Golfo Nuevo, and Bird Island Reserve. Inside the Peninsula Valdes, the only town with tourist services is Puerto Pyramids. During the return trip to the Valdes Peninsula (which is usually taken from Puerto Madryn), most agencies offer a visit to the town of Gaiman, former Welsh village, where a delicious tasting tea with homemade cakes and sweets.
Cabo Dos Bahías is other major coastal reserves in Patagonia, about three hours south of Trelew and 30 kilometers of Shrimp. One area that is surprisingly created colony inhabited by penguins, guanacos, foxes, rheas and sea lions. The town of Camarones integrates brand Blue Route, and is also the starting point of the Corridor could. Fishing and diving are two of the activities that encourage tourism in the area.